What is the ITU Smart Incubator
Programme conceived to facilitate the achievement of linking innovations to the standardization process in the definition,
promotion and adoption of ITU standards and specifications. 
Intended for start–ups or SMEs using frontier technologies  such as
Artificial Intelligence (AI), Blockchain and Internet of Things (IoT), to name a few.
The ITU Smart Incubator enables start–ups or SMEs by having them  join the standardization process right at the start. 
Promoting the Standardization Process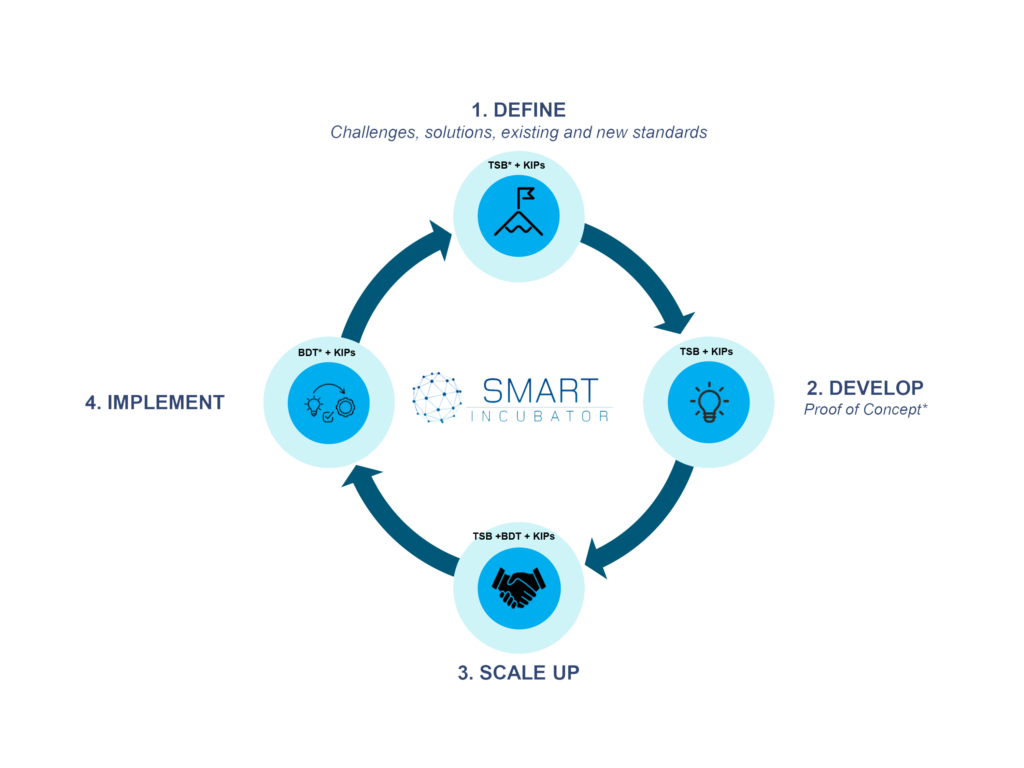 *TSB: Telecommunication Standardization Bureau
*BDT: Telecommunication Development Bureau
*KIPs: Knowledge & Implementation Partners
*Proof of Concept: based on ITU T standards and specifications
Multi Stakeholder Platforms